At long last I sat down and painted some glassware this weekend. It has been such a gorgeous couple of days, I relocated myself and my glasses into the garden. The sun beamed down with so much warmth, it was just bliss. I was also able to try out a few new designs,as well as a new addition to my glassware collection, the hurricane lamp. Hopefully this will be a good seller over the summer months, as they are great for picnics and barbeques in the garden.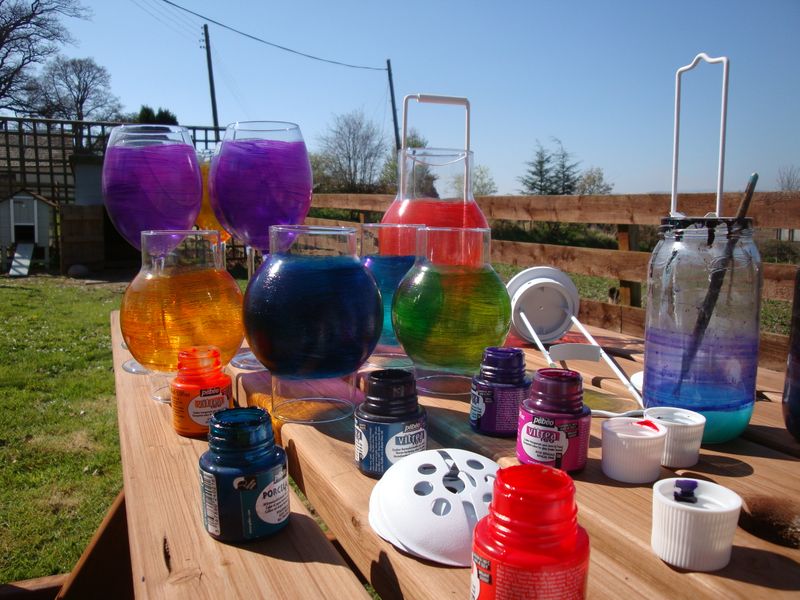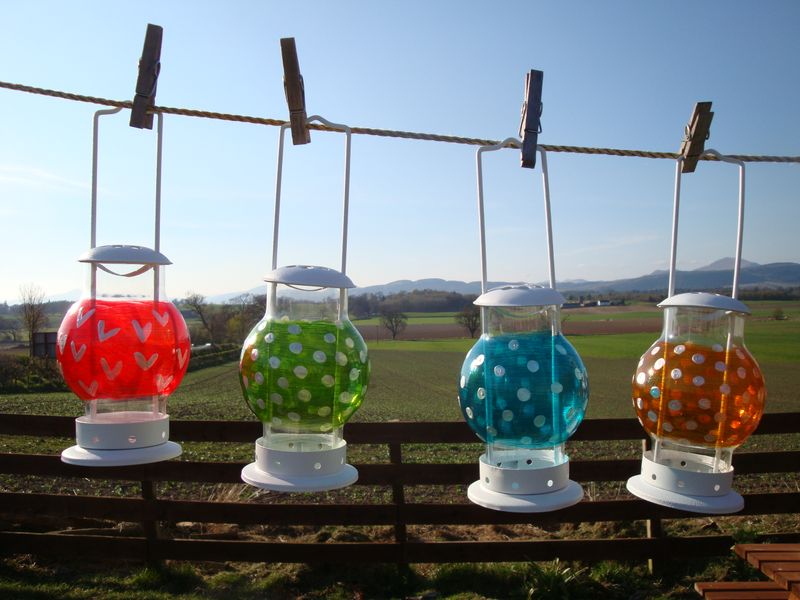 They also look pretty at night, and the candles won't blow out in the wind... I'm thinking of selling them with citronella candles.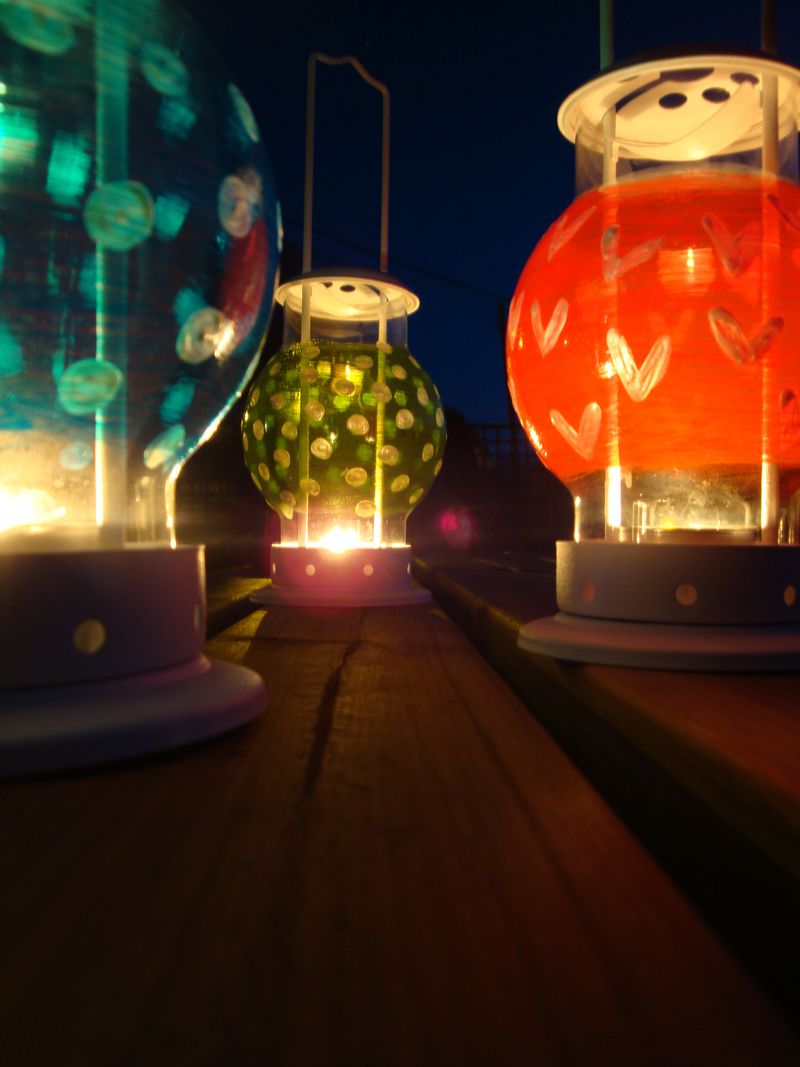 I also managed to finish my hen house... I eventually went with F&Ball Blue Gray....next plan is to paint the big hen house nextdoor... I'm thinking of using sabbathday blue.