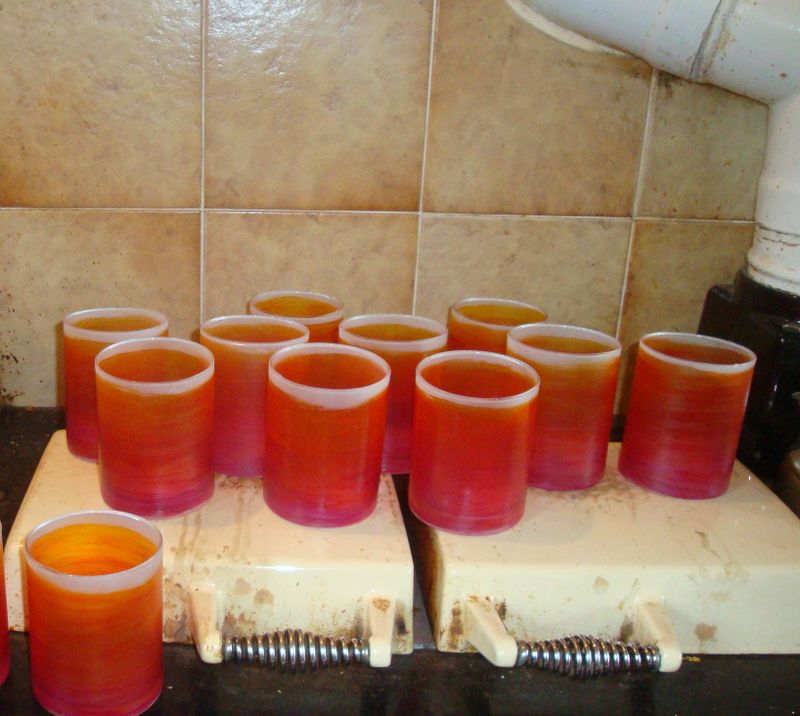 I'm currently down in Galloway for a week farm sitting my mums farm while she is in South Africa. On Thursday I packed my car full of glass, paints and relief paint, and trundled down the road from Stirlinghsire with big plans to fill my week with painting.
After a lovely relaxing weekend on the beach with my dog, and a lovely sunday food sampling at a continental food festival at Wigtowns Book Fair, I settled down today, and took over the kitchen with glass, and started painting. My plan this week is to do a different colour each day. So today was the day of fiery reds and burnt oranges. My Mum has an Aga which is great for constant heat, so I have been continuously filling it with t-lights, vases, and my christmas candle lanterns.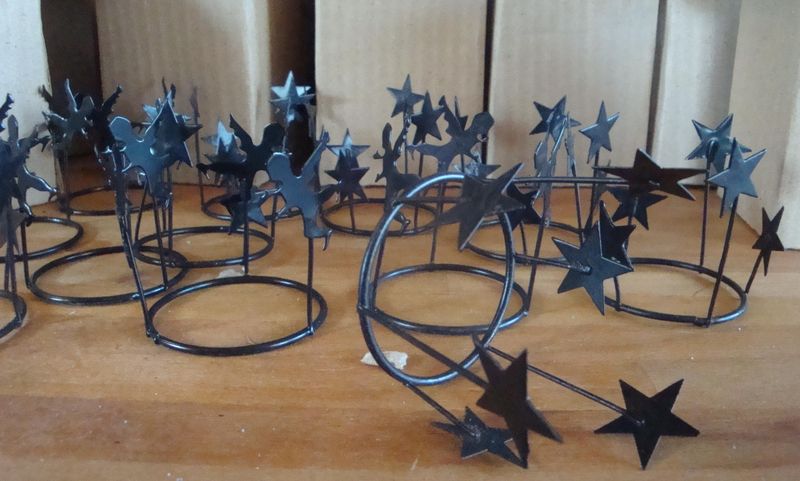 These shapes are the inserts for my Christmas candle lanterns that flicker and dance in the candlelight once placed inside the lanterns.