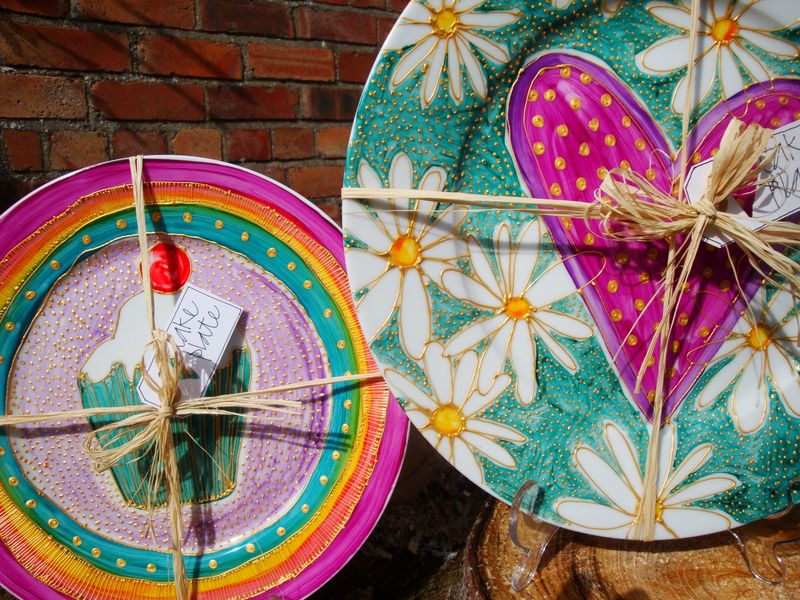 Its been a few months since I had a stand at the Wee Green Market in Killearn, so today I am busy
packing up my new pieces for the market tommorrow. It is so nice to be painting again, and I have really enjoyed adding new pieces to my glassware collection, including these cake plates above. I am also busy taking pictures of everything for my Etsy shop...which is currently empty, as well as my website which desperately needs updated!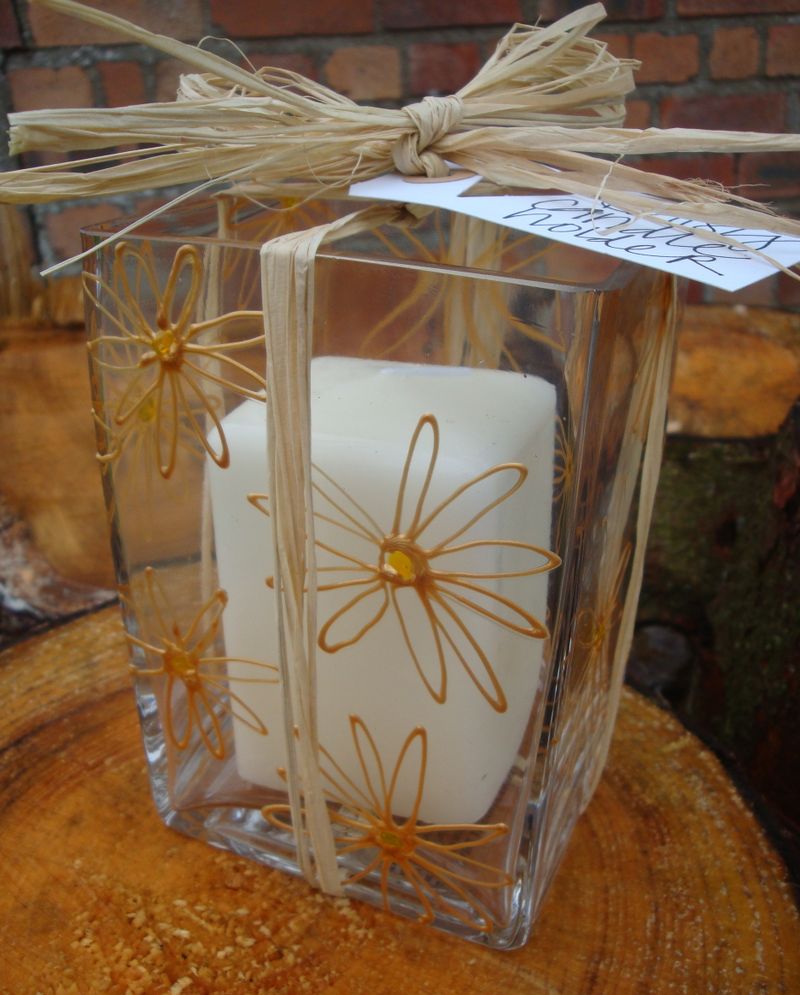 The 'Daisy' Design (above) is one of my new designs. The colours used are more delicate and simple than my usual glassware. It looks crisp, pretty and feminine with a candle flickering inside it, which is the look I am going for with this design!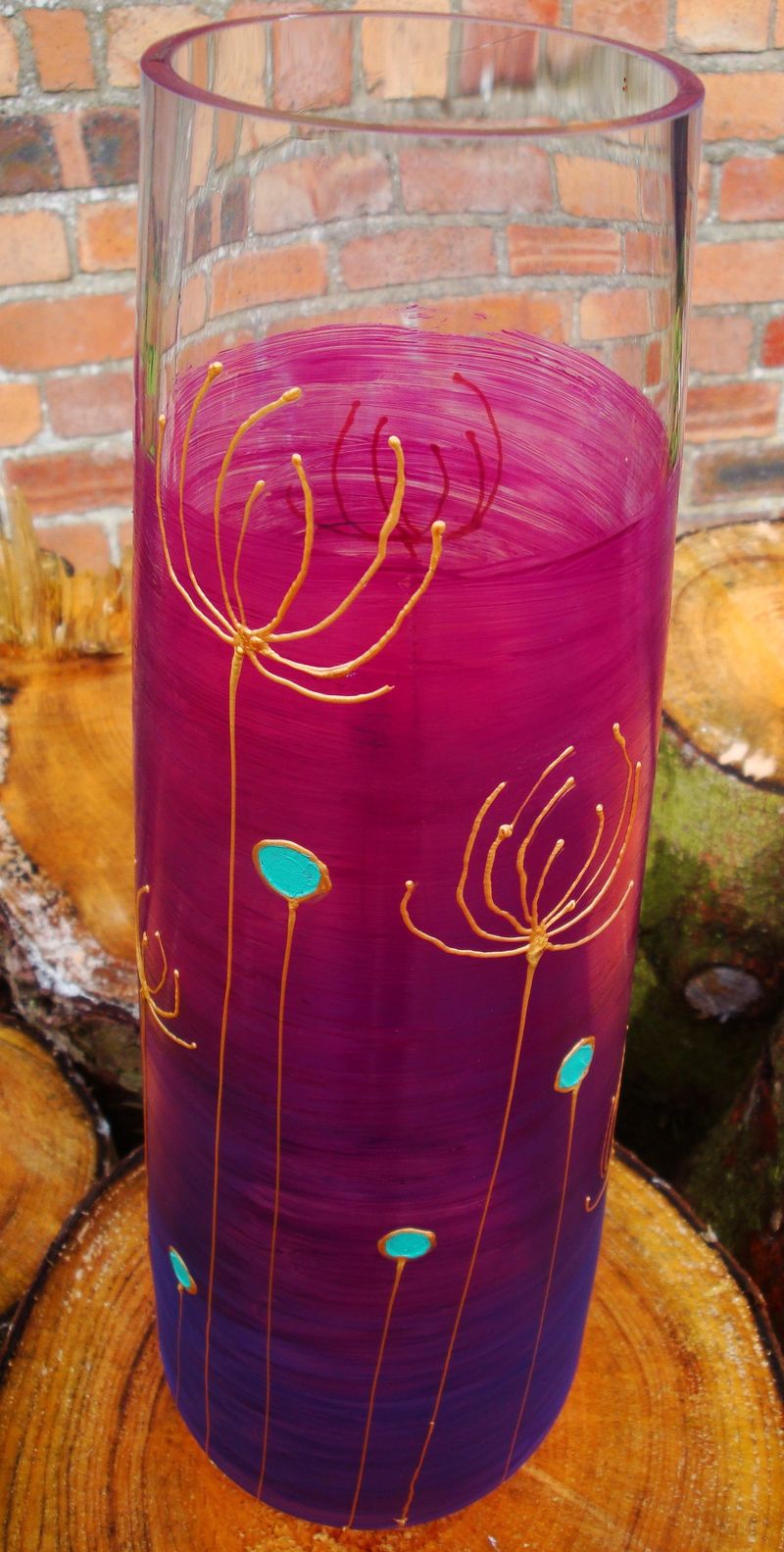 This is another one of my new designs called seedpod meadow. I love images of cow parsley. I was inspired by
cole and sons
cow parsley wallpaper which is one of my favourite wall coverings. This design is more in keeping with my usual colour palette. I am hoping to market this item with fairy lights inside it, and sell it as a feature table lamp!