We have had an awful few weeks of rain, and it doesn't look as if it is going to stop. We are very lucky that our farm is on higher ground, and away from the forth river that runs at the bottom of the 'bottom fields' of the farm. A few days ago we had to move our sheep onto higher ground, as the risk of the forth breaking its banks were pretty high, and luckily we did, or the sheep would have been left with 1 acre of ground to graze and shelter on.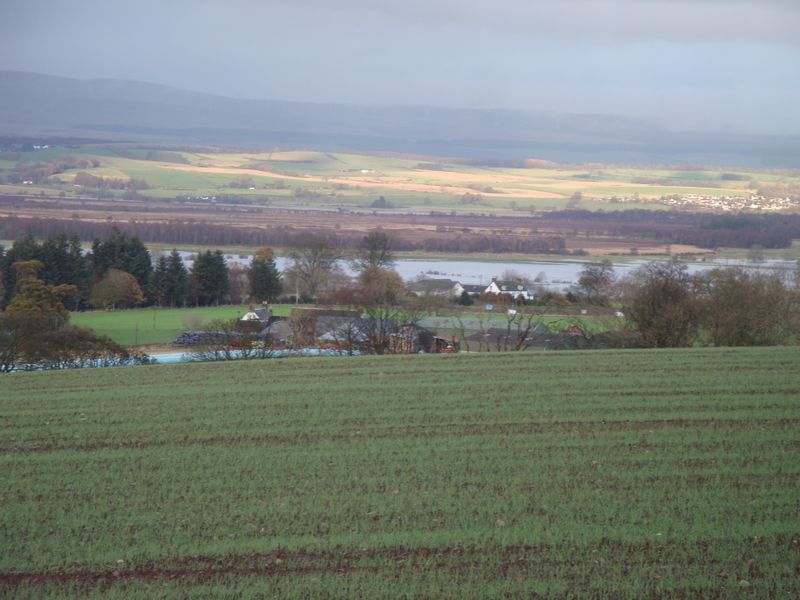 The picture above is a view across the carse of Stirling, and you can see how the forth river has broken its banks, and is starting to flood the surrounding farmland.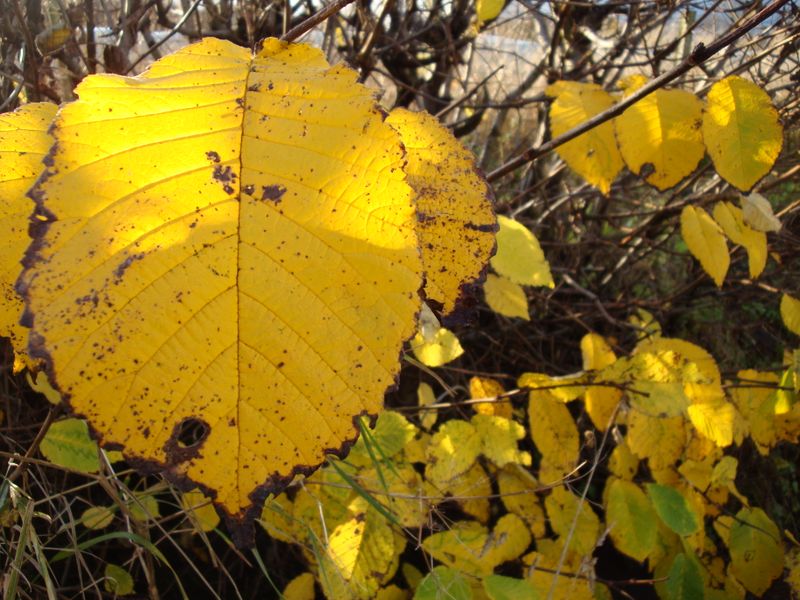 I took this picture a few days ago, when there was a break of sunshine/(dry hour!) All the hedges rows around us are pretty sparse & skeletal looking, but some are still clinging onto these beautiful bright leaves that add a bit of vitality and sunshine to the brown landscape!