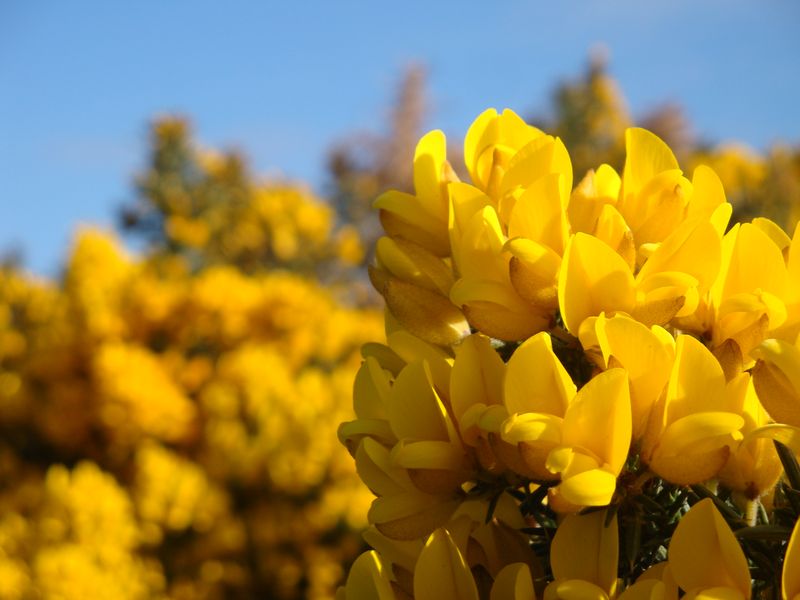 May is my favourite month:
Because the evenings are alive and light
The trees burst into crisp lime greens
grass cutting commences, and ooh what a wonderful smell!
Cows graze in the fields instead of their sheds
Birds sing in the sky, and enjoy dust baths on the farm
The air becomes warmer, and layers of clothes get lighter
Colour blooms in the garden
These are only some of the reasons I love this month, and some of the reasons I chose to get married in May, and why we have chosen to christen Duncan in May too! In my eyes its a 'good feeling' month!