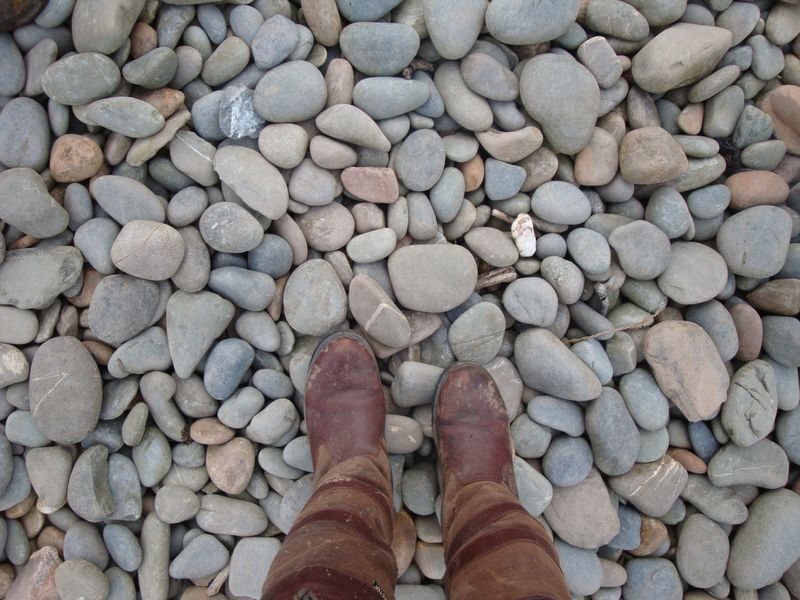 This weekend I was down at my Mums for a lovely relaxing break. On the Saturday we went on a super walk to St Ninians cave, by Whithorn.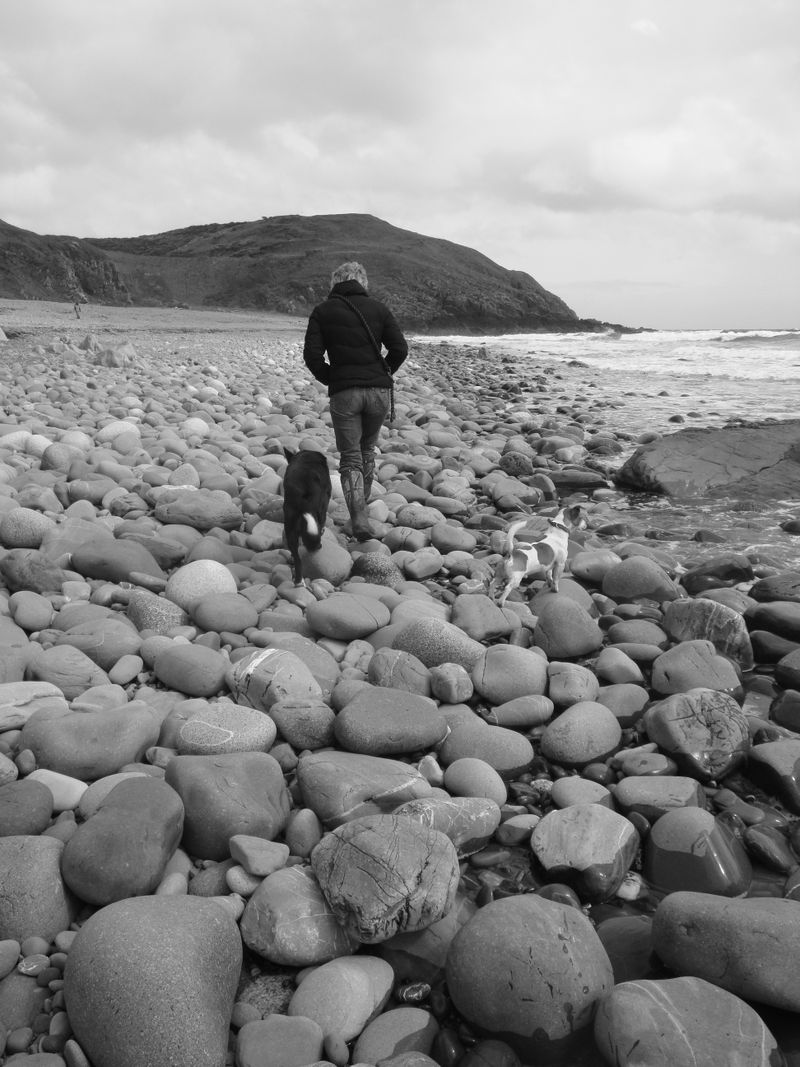 The walk down to the beach where the cave is, is so enchanting. The path starts off in a bluebell wood, then finishes off on a gorgeous open beach, full of stones varying from small pebbles, to large boulders.
 I could have spent ages beach combing collecting different shaped stones, with wonderful patterns and stripes running through them,  
Along the way we kept finding interesting stones, so we tried to create Andy Goldsworthy inspired art on the beach!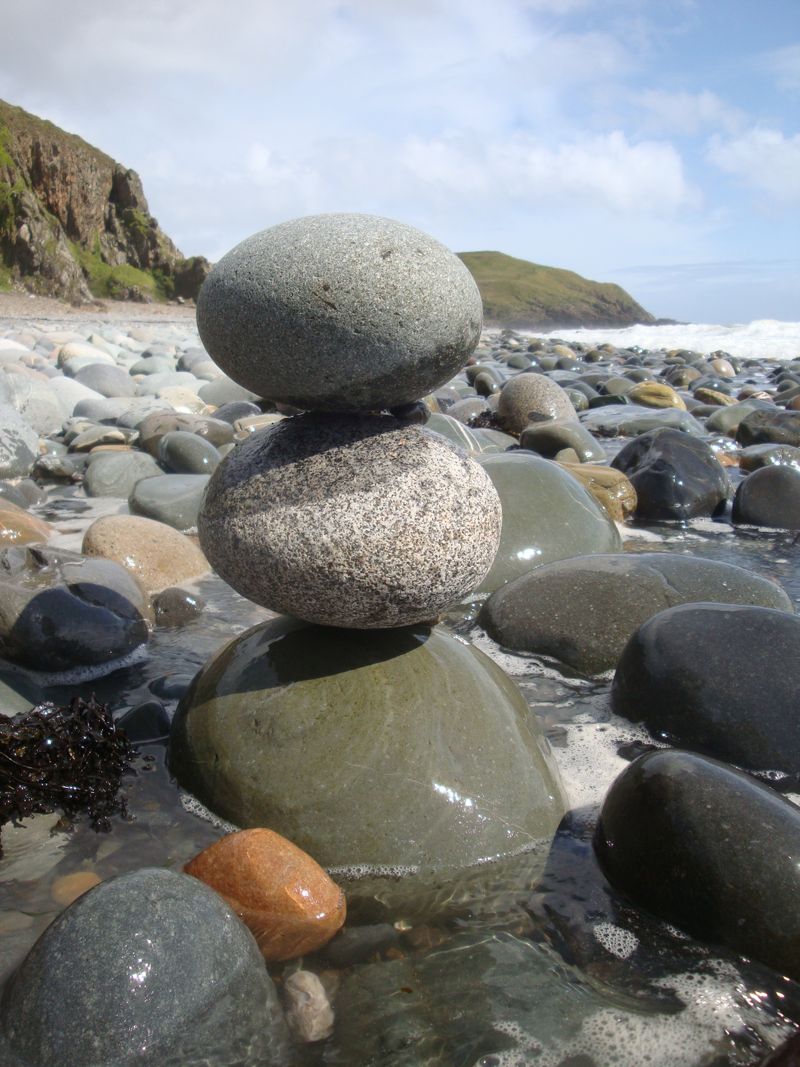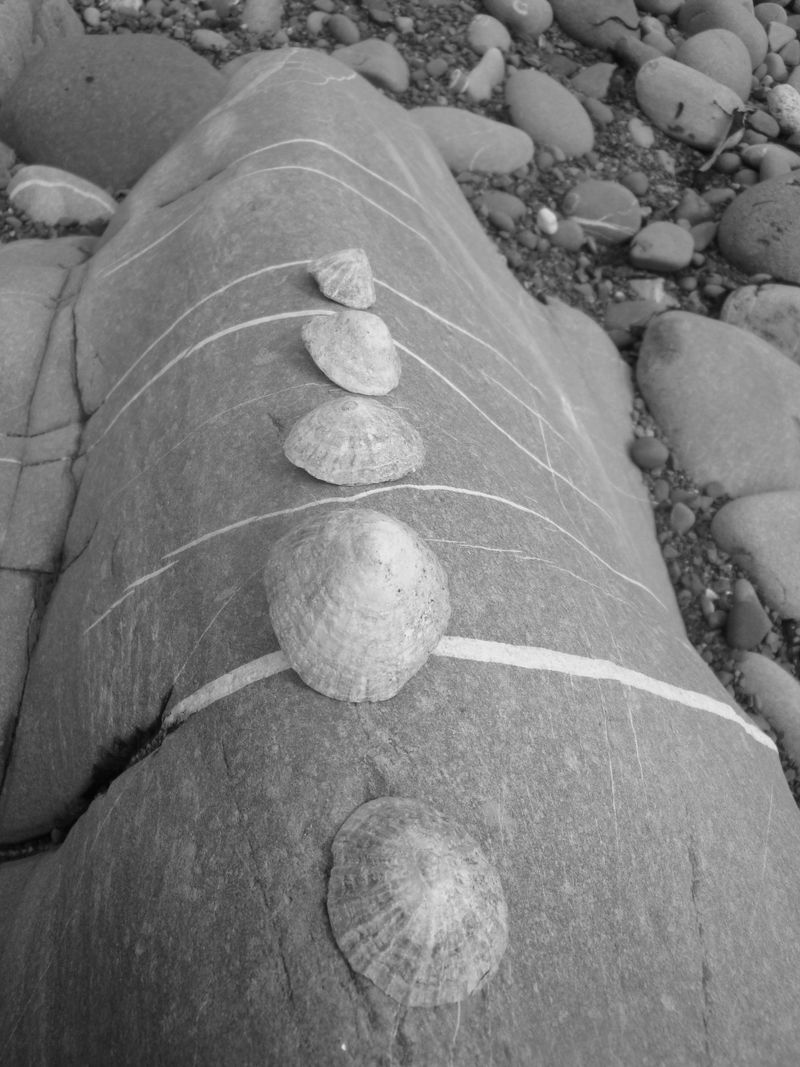 We finally made it to the end of the beach where the cave stands. The rockface of the cave is engraved with many initials, names, quotes, dates and crosses. There is meant to be some original crosses carved by St Ninian himself. Whether this is one of his carvings, we'll never really know!?