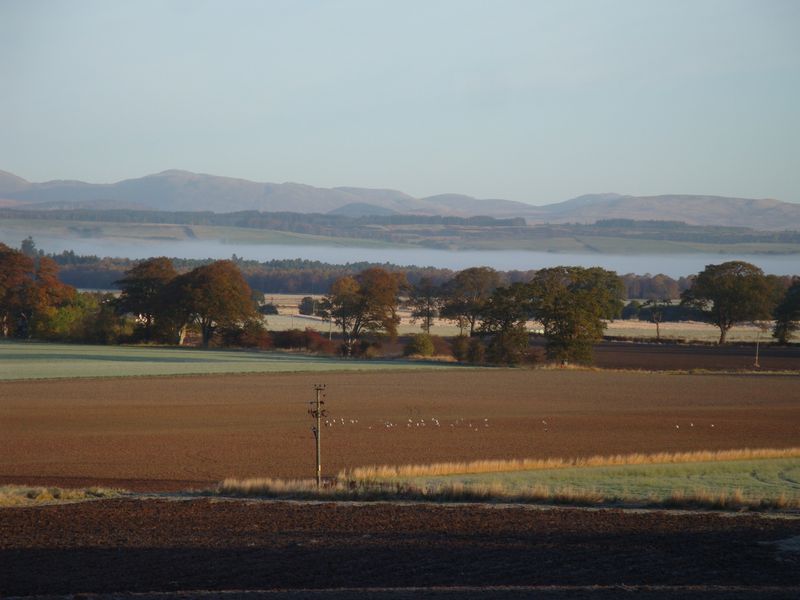 Today has been a glorious day. I love to wake up to bright blue skies,with the sun shining through the crisp air, and watch the steam rise, as it heats the frosty ground.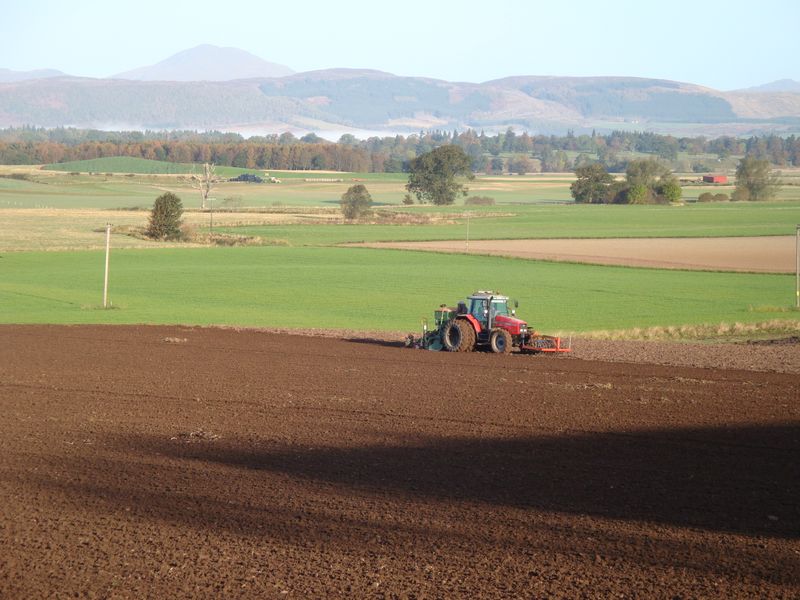 Today Duncan finished sowing the winter crops. Over the last few years we have only managed to put Spring crops in the ground in March, but as the Autumn has been so lovely, he has sowed 5 fields of winter crops, 2 oats, and 3 wheat. The Oats are actually starting to peak through the soil already (below)
After a lovely walk on the farm this afternoon, I have been busy indoors painting my new Christmas Platters for the Christmas fairs I have in November & December. I'll put up a few pics of them next post, and I'll leave you today with a pic of an autumnal floral arrangement that I collected on my walk today. I love the contrasts between the deep reds of the rose hips & rowan berries, and the rusty oranges and lime greens/yellows of the foliage. I have 18 people coming for dinner tomorrow night, so I have hung it at my door as a kind of 'arrangement'!