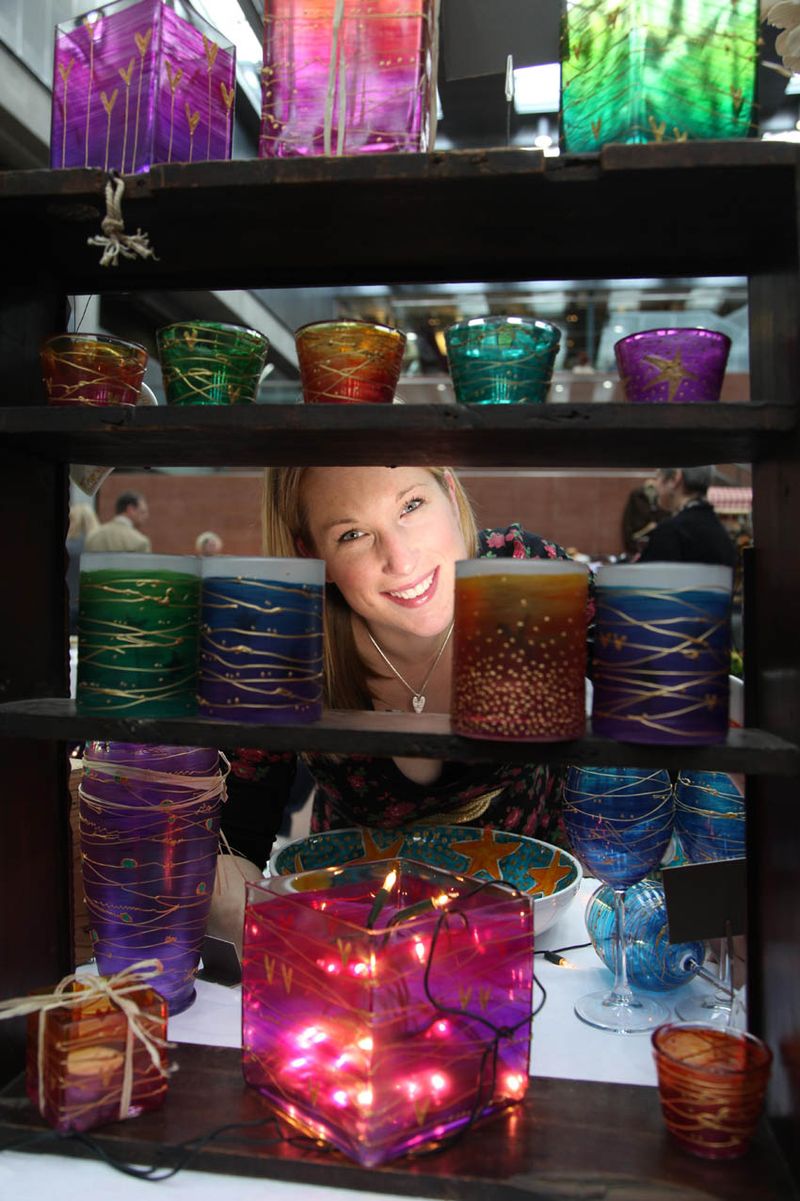 Last week,one of my craft fairs was held at BBC Scotland. A photographer was visiting all the stalls getting photos of the crafts for the in house magazine 'Ariel'. It was nice to get my glassware photographed, but rather embarrassing getting myself photographed.... After many awful photographs with my eyes closed, he managed to salvage this one! Thank goodness for digital photography!!!
It has been a busy few weeks selling my wares, but thats all the Christmas markets finished  for 2009! I've just a few orders to complete for customers, as well as 2 shop orders, one from Buchlyvie Pottery, as well as a re-order from the gallery in Drymen 'Ealain'.
I'm currently down at my Mums farm in Galloway for a couple of nights. She has a wonderful Holly tree in one of the fields which is oozing in berries....so i'm off to cut a few branches to make some wreaths now......