I am so thrilled with the new pictures I have had done for my website, as well as general advertising for Tartan Heart. Here is a wee selection.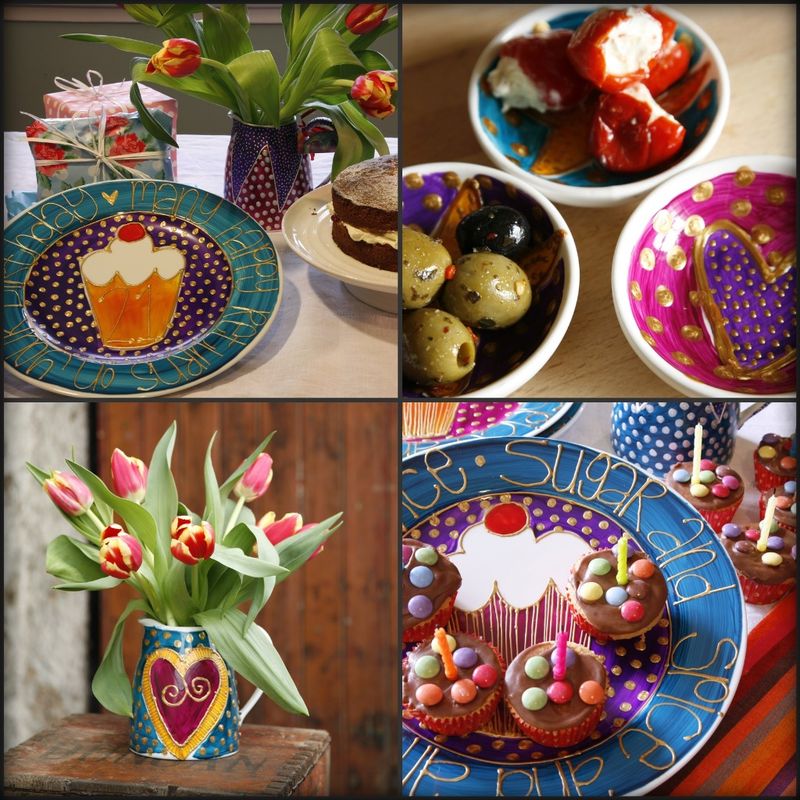 I have just updated my website www.tartanhearthome.com with a few of them.
Apart from painting, the farm is a hive of activity.It is lambing time again! The sheep came into the shed yesterday! SO for the next month the shed is turned into a maternity suite for sheep! This year I have to keep well away from sheep, as I am expecting baby no2 ,and Pregnant ladies shouldn't go near sheep due to health risks in pregnancy.