Tonight on the farm we had two lambs born with polka dots! I have never seen such individual markings on a lamb before. To my delight, they are both females, so I am trying to persuade my husband to keep them for mummys next year. We can only dream!....They are so cute!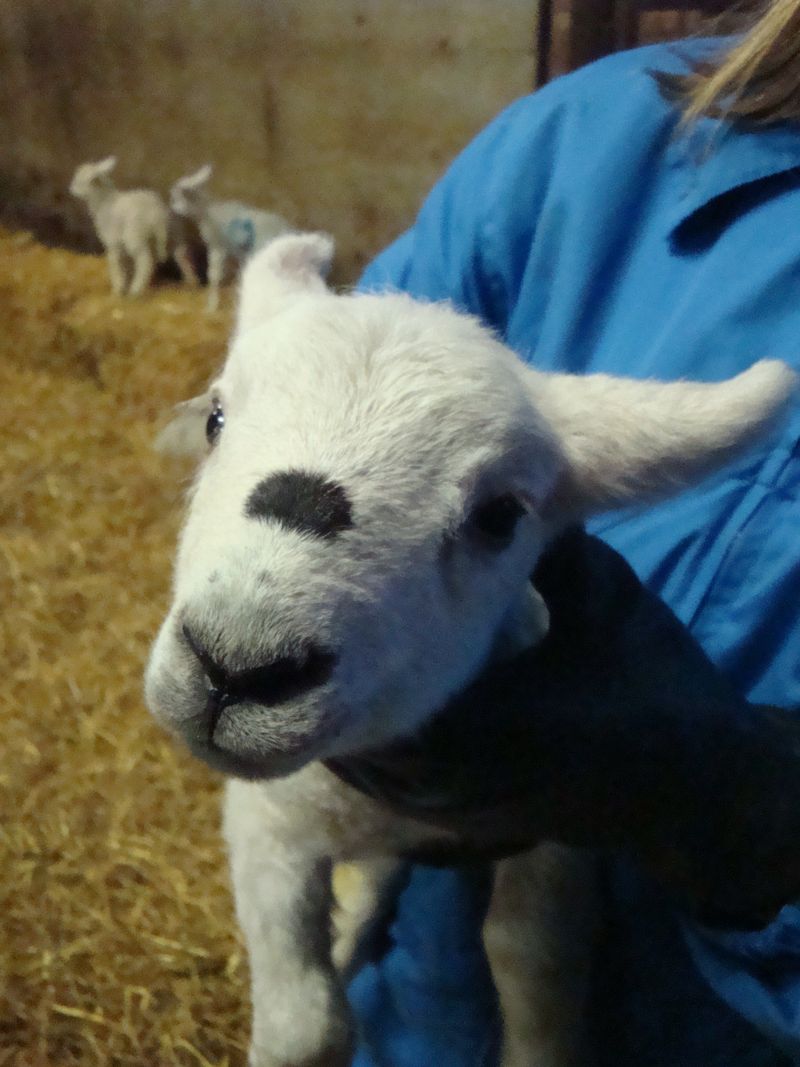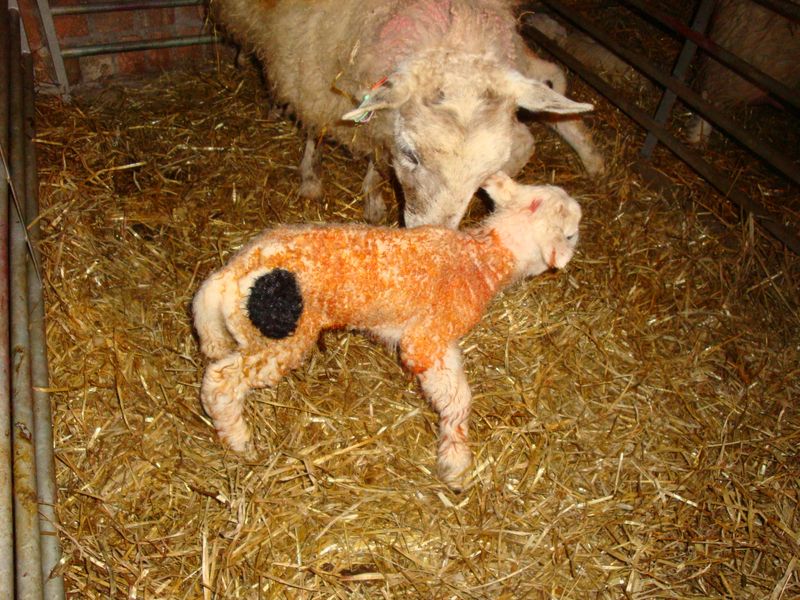 Now you are probablly wondering what a blue Mummy is!!! I'll explain... Gone are the days of feeding pet lambs with milk bottles in both hands and a couple between your legs!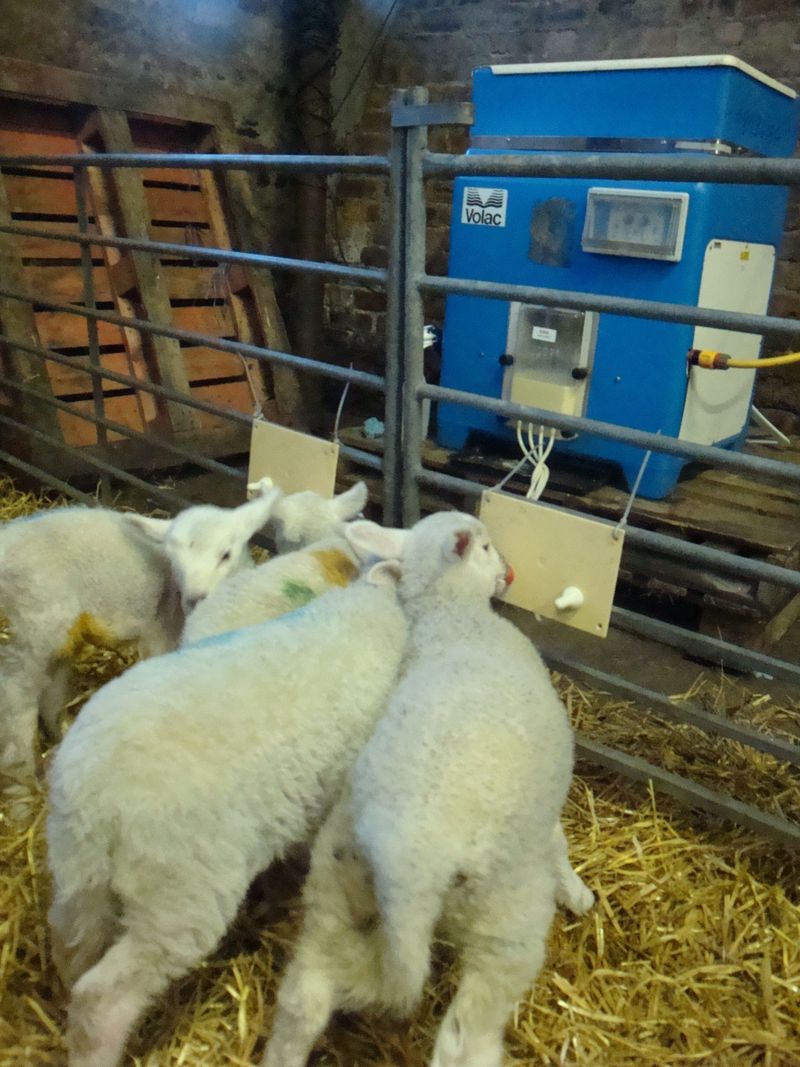 This is their 'new' mummy! She's a self mixing, whisking, milk machine, which feeds them 24hrs a day, just like a real wooly mummy!